New York Professional Matchmaking and International Dating Agency
Love International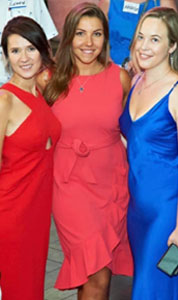 Executive Matchmakers New York
It's not impossible to find love in a fast-paced city such as New York. All you need is help from the right people.
Established in 1995, Love International and the AFA Network have helped countless people find their soulmates. With a dedicated team of professional matchmakers and staff members in 20 countries around the globe, your journey of finding the right person will definitely be worthwhile.
Backed by 26 years of experience, you are assured to work with experts in the field of dating whose ultimate goal is to help you find and build lasting romantic connections that will eventually lead to a successful marriage.
Our New York dating service ensures that you are given high-end assistance that goes above and beyond what other matchmaking agencies offer, with one-on-one sessions with matchmakers and a customized service that aims to give you the best dating experience possible.
What are you waiting for? Work with one of the best matchmakers in New York and find the love you've been searching for.
Call Us today at: +1 (917) 477-6547
Or corporate office at +1 (602) 539 8000
Toll Free North America: +1 (844) 522-9864
Love International Members
Below you will find some of our members' profiles. We always respect members' privacy. Members shown have given their specific permission to have their profile visible on our site. These profiles are just a small example of the tens of thousands we add to our system each year.